"No longer I am constantly tired and above all, I feel more. I can observe myself as a person and I find myself pleasant again!"
---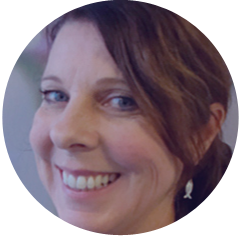 Jacqui van Kemenade
General Practitioner
Through the work of my husband I received an offer to attend in a brain  training with Anasuya. I decided to accept. Because I did not initiate this myself, I did not have a clear question. The intake clarified that many of the issues I dealt with for years – and more or less tried to live with – had a deeper cause. Already for many years I was run-down, a problem not solved with a lot of sleeping hours. I noticed as well that I sometimes had a short fuse and was impatient. Anasuya told me that we were going to tackle those issues and that she could see in the screening where the cause was. I was sceptical. Did I feel like digging? But Anasuya assured me: "No, no digging or pretentious theories about your past. You will come to yourself in a practical and meditative way."
How the week went, I will not tell. But especially after the 2nd block, I noticed a change.
Months later I can say: "After a full day of work, I go to bed at 22:30 instead of 20:00. No longer I am constantly tired and above all, I feel more. I can observe myself as a person and I find myself pleasant again! And my family agrees.
I'm glad I got the opportunity to do this brain training. I hope that others will also receive such a chance and then take it!