"A brain training is like a mirror. You get instant feedback. Every time my thoughts went running through my head it was reflected on the screen. This was very elucidating for me."
---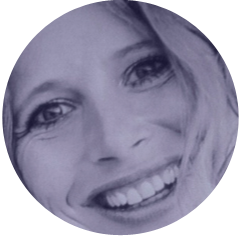 Klaartje Vermeeren
Manager Partnerships Automotive – Eneco
When I was about 16, I noticed that I couldn't sleep when I was under pressure. When there was something important, such as exams, thoughts would keep running through my head. I couldn't control it and after a while I couldn't function anymore. I was restless all the time. I also made choices that were based on what others expected of me, instead of what I thought was important. I allowed my boundaries to be crossed, for example I stayed in relationships longer than was good for me.
I felt and knew that there was another way, but I couldn't find my own balance. I tried so much, from courses to psychotherapy. This gave me insights and I learned to have more control, but the cause wasn't addressed. The Power of Presence brain training sparked my interest. What would it feel like to bring about change from within instead of from the outside? Simply the idea that there was a measurable explanation for how I felt and behaved, brought me a sense of peace!
I didn't even have to tell my whole story…
After recording and analyzing my EEG, Anasuya was able to tell me what my strengths were and where there was room for development and growth. She could also point out the cause for my belief that other people were so much more important than me.
A brain training is like a mirror. You get instant feedback at the very moment your brain responds in a certain way. Every time my thoughts went running through my head it was reflected on the screen. This was very elucidating for me.
After only a few sessions I started to feel better. I felt more calm at night and when I closed my eyes my thoughts were quiet. Falling asleep was much easier!
It's been a while since I had my training. I can still effortlessly manage my emotions, instead of being controlled by them. Sometimes I think back to the times before my brain training. At such times I feel thankful that I was given this opportunity, and that I took it.