"I felt that all unprocessed experiences in my life were cleared. This made room for my talents and allowed me to get back to work as an entrepreneur."
---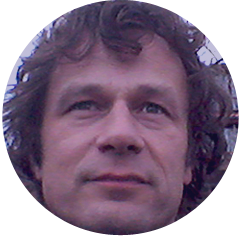 Martin Goedknecht
Entrepeneur
I
n 2011 I was introduced to Anasuya's training methods. At a time when I had just healed from a major depression and I wanted to get back on track. I struggled to take the last few steps to get back to work. My brain was always full and thoughts were constantly running in my head. After meeting Anasuya she managed to trigger me by identifying what she thought my problem was. She provided insight into the core of the problem and mentioned symptoms that she thought I'd recognize. A diagnosis that was astoundingly accurate and, in retrospect, distinctive. It was the last little push I needed to gain confidence in her treatment. And to continue down this road.
After only a few days of brain training the results were astonishing. I felt that all unprocessed experiences in my life were cleared.
This made room for my talents and allowed me to get back to work as an entrepreneur. I could permanently leave behind this period of misfurtune and I am better prepared for a new one. 😉
What this training method has to contend with, is that it departs from the 'norm'. This may create a barrier that prevents people from participating in a brain training. Try to be guided by the testimonials that can be found on this website. Besides, Anasuya is true to her word. She will be the last person to start something she cannot finish.
A brain training is an educational experience and also very relaxing! My suggestion is: meet with Anasuya personally and take a big step in the direction you would like to go!