Being an Authentic Woman
personal development
---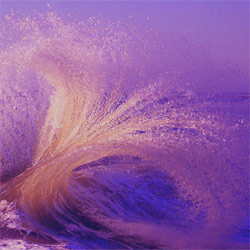 Time  Thursday evening till Sunday afternoon
Trainer  Anasuya Koopmans
More information  Please contact us
Being an authentic woman is for women only. It is an invitation to rediscover our feminine truth. We help you gain insight into the different phases of life that a woman goes through. Each of us will go inside her deepest feelings. We will speak about and heal our emotions. We will become more aware and responsible for the heritage, possibilities and effects of our personal strength and vulnerability as a woman. We will go into silence and learn to meditate in a feminine way and thus be able to listen to our inner. We will feel how to be natural and fulfilled in our relations: as mothers, wives, leaders, daughters, lovers, friends… We will all come with questions, but the answers will be found within ourselves, because we will not disperse into talking. We will share and meet, dance and laugh. We always experience the women going home as sisters.
These four days are created to support women to feel good with and draw strength from their femininity. The model of a women's community supporting and learning from each other is not very common in our culture. This results in confusion on what femininity is all about. The truth about not feeling the inner strength as authentic women, is that we are often unclear, maybe even ashamed, of our feelings and emotions. The result is that we might feel passive or not strong enough and end up hurt in specific situations. Women often cater to other people's needs and forget about themselves – at the end of the day true satisfaction and joy is lost.
All this happens because we are not well connected with ourselves, our needs and our feelings. Being an authentic woman helps you to reconnect and rediscover your own authentic feminine power. You will feel from the inside what kind of woman, mother, wife, leader, daughter or friend you are. We will learn to set boundaries, to respect ourselves and other women and to achieve balance in giving and receiving, being and acting.
Now, together with an emerging world shift into feminine power, it is high time for strong and well connected women to have an impact on the welfare of our societies.
What will you get from participating in the workshop?
being more present and connected with your inner self and drawing feminine energy from this unique place inside of you
feeling good, natural and authentic in all the situations life brings
understanding your potential and place in family, workplace, society – with specific focus on relations with the women in your family
listening to your body and understanding your feminine and masculine qualities, your feelings and emotions
trusting yourself, appreciating your intuition and acting upon it
trusting and supporting other women
friendships of new quality
managing and stopping the constant, compulsive flow of thoughts
better understanding of your sexual energy together with learning precise movements that help you get sexual pleasure
understanding what it really means to love your man.
---
Reference Dominika Miernik
"I would like to say thank you for the female workshop in Poland. That was the most amazing, spiritual event I have ever experienced in my life! I feel as if an ocean opened in front of me – an ocean of knowledge about the world, nature and myself. I was not aware that this existed at all…  My life has changed and I understood or touched things which one cannot forget or pretend that they have never happened. My daily life is (still) far from being as I would like it to be. I need to change my job and do something which will keep me blossoming, office job certainly does not!
I hope you don't mind thinking about you and the workshop for it gives me strength and energy and it makes me feel like someone… special. It is so important to have inspiring women in our female lives who keep us going. It is so strange that even this basic relationship between mother and daughter is often difficult and unhealthy, I cannot understand why…
I really love my daughters and for them I have all the motivation to develop myself and to be an aware mother and woman!" 
---