The Power of Love
Red Tantra partner week
---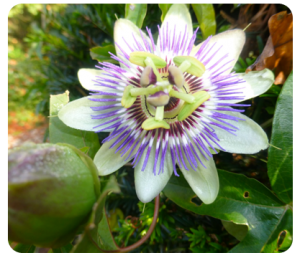 Power of Presence Partner Retreat
Dates  July 30, 10.00 AM – August 6, 16.00 PM, 2016
Training  € 750,- (21% VAT excluded) p.p.
Accommodation  Le Hameau de l'Etoile: a 17th century settlement in France amid beautifully landscaped hills and woods, with lots of sun, shade and coolness near the Mediterranean. Check their website here.
Trainer  Anasuya Koopmans
Information Please contact us
Don't expect to learn techniques or rituals. Instead, you will experience how sharing in an intimate, conscious and attentive way, is meeting with yourself and your significant other at the deepest core of love.
This week's first step is about clarifying your understanding of the masculine and feminine drive within your own body and your partner's body. The next step focuses on refinding and strengthening your ecstatic sensitivity.
For this purpose you will receive a practical suggestion every day: your love-key. In the mornings we explain and explore this love-key together. In the afternoons you, as a couple, will have the time to apply the love-key in practice within the private atmosphere of your own room. In the evening we deepen your personal experience by sharing and having time to ask questions and receive answers. We always end the day in meditative silence.
This week's experience can be a change from approaching each other out of emotionally charged ideas and challenges from the past, into meeting each other in the here and now and fully present on the emotional level. The love, harmony and profundity you and your partner experience more and more as this week progresses, will continue to develop once you are back home.
Anasuya Koopmans has more than 30 years of experience in guiding and supporting men and women in how to find their healing, strengthening and uniting quality. In the couples' own way of relating and living sexuality.
Please contact Anasuya when you cannot visit this week. She offers you as a couple personal support in the art of loving.
---
Reference Paul & Trude van Wersch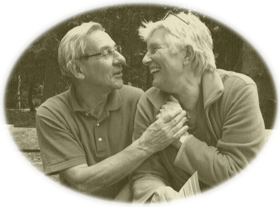 What did the Partner Retreat bring us?
► We gained a totally different view on sexuality and intimacy, as well as new experiences in this field. We now look differently at eachother. We believe the Power of Love has helped us to stay together as a couple.
► We experienced Anasuya and her team honest, knowledgeable and respectful.
► A Power of Presence Partner Retreat is a gift for every couple longing for a new momentum in their intimacy / sexuality.
---