Reviews
---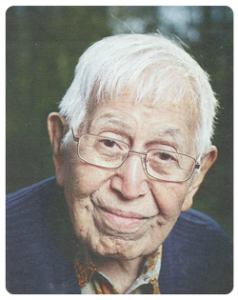 Paul de Blot SJ
Professor Business Universiteit Nyenrode
In the Bible Moses asks Yahweh who He is and Yahweh answers: I am who I am. That's all. Many stories in the Bible talk about this.
In Genesis it says that Yahweh created man in his likeness, which is to be who he is. So the vocation of the human being is to become who he is as a human being. In her novel, Anasuya describes her life as a representation of her quest to become who she is. Her starting point is the recognition that she is who she is. An exciting adventure that ends in the advice to the reader to manifest who he or she is at the core.
---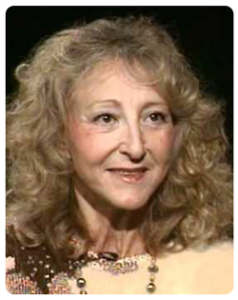 Margot Anand Naslednikov
Teacher, public speaker and author of world bestsellers like 'The art of sexual ecstasy'
Anasuya is a courageous woman of adventure who went where others fear to tread. She met gods and demons face to face and has become all the more wise. This book is a treasure that will show that courage opens the door to infinite possibilities. 'Travelling with the Gods' is a book that will inspire you to walk with the gods and the goddesses. I recommend it.
---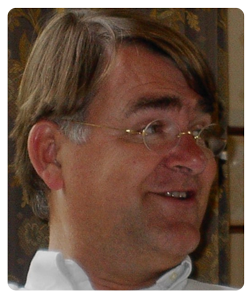 Bart Kok
Author and trainer, wrote a resume:
Anasuya's book to me is inspiring on two levels. First of all it is a book about personal development and self-reflection and you can find many answers in it. But on another level it is also an inspiring story about a liberating journey, about a woman who travels around the world finding her information. The book tells the tales of Anasuya's journey travelling from the Pyramids of Egypt to the tops of the Himalayan mountains in search of purity and truth. She was accompanied on her journey by Sun Bear, an American Indian holy man who talked to the thunder, by Shiva who was her guide on her perilous journey to the huge glaciers of the Himalyas, by Mama Candomblé in Brazil and many other wise people and spiritual leaders of mankind. She gets in touch with all the big religions of this world, meditates in Buddhist monasteries, experiences the violence and holiness of Jerusalem, she travels to the rainforests of South-America to experience the effects of mind-opening drugs like ayahuasca, she becomes a master in the holy rituals of Tantra and receives her name through an ancient Indian initiation. And she is just a western woman who writes about her experiences living through a nasty divorce and how she managed to stop the incestuous drama that took place in her childhood.

The beauty of the book lies in the fact that she dared to go where angels fear to tread. And now you can experience her journey through her eyes without having to face the dangers yourself. It is a book about personal spiritual development that will move you to wake up and get started with your own journey through life. Anasuya has done the work for you in the knowledge that there is only one master in your life and that is the one living inside of you.
The world is full of people trying to find answers outside of themselves, people desperately looking for someone to follow. Anasuya is an exception to the rule. She continues to go her own way while meeting, discovering and learning.
There is no need to stay in a situation that is not to your liking, like a marriage, a job, or the place you live. You can step out of it and travel into a new world of finding answers.
When you read her book, you will be inspired to travel your own journey.
The appendix is the additional gift of this book. It is a testimony of Anasuya's expertise to guide people on the path of realising deep desire.
---
Berend Warrink, author of exciting spiritual novels
Of course I know the mythical hero's journey of Odysseus, Hercules and Gilgamesh. But I never thought that a woman from the present time could experience the same kind of spiritual journey. It is wonderful to read how she enters into the same kind of confrontations and challenges, and is rewarded with the discovery of the divine within herself and with a new name. As a reader, it is fantastic and very inspiring to share the experience of her quest.
---
Roeland Schweitzer, trainer and artist
A heartwarming book! Exciting, frank, real, bold, moving, enforcing respect and very inspiring. Nice, the way you describe (the end of) your marriage and attempts to complete lovingly . Beautiful, all the magic in your life and emerging in such a natural way. It seems to me filled with care and inspiration towards your children. Rather painful towards Roelof, that too. Beautiful illustrations!
No I do not hold shares, but Anasuya has become one of my teachers, as in fact she says I've become one of her teachers.
---
Eugénie Smits van Waesberghe, author and coach
I read your book 'Travelling with the Gods' during summer hollidays in two days time and actually in one go. Beautiful, sometimes recognizable and at the same time very different, because, woman oh woman, what a dreadnought you are!
Your story does not 'stick' with one guru, one tribe, one direction. Therefor your book's story breathes a lot of freedom and that appeals to me!
It's true, you really have something to tell and share.
---
Ad Huijsmans, a very committed, experienced and sober director and supervisor
I read your book in one go. Very well written.
---
Margot, HR manager
Very capable and very courageous as well to place yourself this vulnerable. The book grabbed me from the start till the end. Also it was pleasant to read about certain things you told me earlier.
---
Marion van Kleeff, office manager
Not a word too much. Well readable by the use of fine language. A revelation!
---