Anasuya Koopmans
---
I feel it is very important that people who are in a position to exert influence on the well-being of others have a sense of inner balance themselves. So that they are a source of inspiration, both in their personal and professional life, and are able to perform at their best.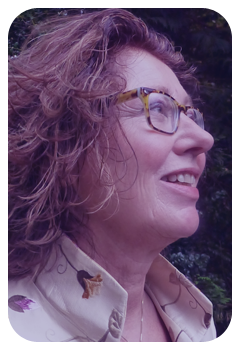 After completing my bachelor's degree as a Nursing Teacher, I gained more in-depth knowledge of psychology, philosophy, humanist studies, communication and the meaning of life/spirituality. In the 1980's and 1990's my company Kursusplanburo provided training courses in the areas of relationships and communication, problem solving, intuitive development and personal development. Under my leadership, experienced trainers and teachers realized the concepts in many European countries.
In the following years Power of Presence was established and I specialized in individual and business coaching. At the same time I started to explore the possibilities of applying neuroscience in coaching.
After studying with Martin Wuttke (2004 Neurotherapy Centers for Health, USA) I was one of the first certified Neurofeedback trainers in The Netherlands. I specialized further and developed training programs aimed at optimization and peak performance: the Brain training. In collaboration with BeMoreYourself I developed the assessment profile (Power of Presence Profile ®) and Synchronicity coaching. The trainers at BeMoreYou (formerly known as BeMoreYourself) were trained by me.
From all this I now use the best ingredients. My professional achievement has matured into an unique quality.
A colleague about Anasuya
Over thirty years, with a period of reflection in between, Anasuya is active as a trainer. Many years of growing in knowledge, experience and wisdom. She travelled from training of technical skills towards training the soul. From meditation towards inspiration. From individual brain training-coaching again towards group training. Among much more her period of reflection has produced a book: Travelling with the gods. Anasuya comes from her inner goddess/god and from here connects others: the inspiration that comes to you from your source. This realization, this force makes being or working together a moving and obvious discovery. In other words, Anasuya shows you the royal path.